We work with variety of aches, pains or sports related conditions for: Low Back, Neck , Shoulder, Hip, Knee, Ankle, Sports Injuries, Degenerative Disc Disease, Shoulder/Hip Bursitis, Fibromyalgia, Total Hip/Knee Replacement, Ankle Sprain, Plantar fasciitis, Herniated Disc, Sciatica, Rotator Cuff Syndrome/Tear, Tennis/Golfer's Elbow, Carpal Tunnel Syndrome and more.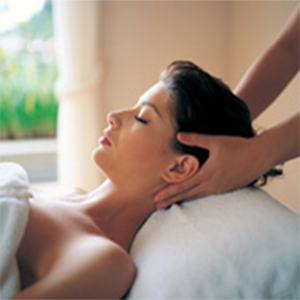 Health
40 Minute $60
60 Minute $90
75 Minute $110
90 Minute $145
Mommy Massage
40 Minute $60
60 Minute $105
Family Plan
 5/70 Minute sessions $450
 5/90 Minute session $650
Book Now
The massage is often given as a complete, full-body massage with no specific focused areas using Swedish or Deep Tissue techniques which are used on the more superficial layers of muscles and connective tissue to stimulate circulation, relieve muscle tension, and promote general relaxation.
Strengthens the immune system
Enhances thinking and creative abilities.
Migraine Relief
Improves posture
Promotes deeper, easier breathing.
Increases your energy and supports your active lifestyle.
Mommy Massage also known as Prenatal Massage
The massage therapist techniques are specific to the condition being treated to release chronic patterns of muscular tension in the body through slow Swedish strokes, deep tissue, trigger point therapy, hot stone therapy and guided stretching to release pressure on the hypocontracted areas.
   Sciatica
   Fibromyalgia
   Mommy Massage Also known as Prenatal Massage
   High Blood Pressure
   Migraine
   Neck & Back Strain
   Muscle Tension and Stiffness
   Insomnia
Prevention
40 Minute $60
60 Minute $90
75 Minute $110
90 Minute $145
Mommy Massage
40 Minute $60
60 Minute $105
Family Plan
 5/70 Minute Sessions $450
 5/90 Minute Sessions $650
Book Now
Recovery
40 Minute $60
60 Minute $105
75 Minute $125
90 Minute $145
Mommy Massage
40 Minute $60
60 Minute $105
75 Minute $125
Book Now
Our Nationally Certified massage therapist focuses on restructuring the body toward creating pain relief, injury rehabilitation, and better body alignment. This massage is highly concentrated to your problem areas or areas that contribute to, or perpetuate the problem.
Pain Relief from Sports injury
Pre-Post Sports Therapy
Release of knots & scar tissue.
Increased range of motion and flexibility
Enhanced athletic performance
Wrist sprain/strain
Carpal tunnel syndrome
Frozen shoulder
Rotator cuff injury
Thoracic outlet syndrome
Neck strains
TMJ disorder (jaw pain)
Bone-break rehabilitation for muscles
Mommy massage
And many more
Our Therapy Room offers 3 services. Infrared Sauna, Steam Sauna and Hydro Massage Bed both very relaxing. The three offer heated environments that can be used to relax after an intense work or just to unwind after a stressful day. You may divide your time between all four services or just stick with your favorite and freshen up with a shower afterwards.
An Infrared sauna uses the concept of dry heat. You will not sweat as heavily in a dry sauna, as they have relatively low humidity. Although the humidity is lower, the heat is greater and can reach as high as 200 degrees Fahrenheit.
Q. How does FIR therapy work?
A.  It duplicates the healthy far infrared frequencies.  Tissues selectively absorb these rays as the water in the cell reacts in a process called "resonant absorption".  Resonant absorption occurs when the frequency of the far infrared matches the frequency of the water in the cell causing the toxins to be dropped off in the blood stream and excreted.
You will be given water, towels and instructions on the use of the sauna. At that time you will sit down inside the sauna, get yourself situated and begin the heating up process. You can  listen to the stereo or even read a book. Some people simply choose to be quiet and meditate while their having treatment.
How to get added health benefits from saunas:
When you sit in the sauna, brush, lightly scratch, or tap the skin on your arms, legs, belly, and back. This will stimulate your pores to open more while you're in the sauna, and boost the circulation at the surface of your body.
Pretty soon you'll start sweating, and with all the blood at the surface of your body toxins will come flowing out.
Once you've started sweating, you can stay in the sauna as long as you feel comfortable after that. When you plunge in the cold water you can be as quick as you like, but I like to wait about 10-20 seconds to really let my blood return to my core.
Immediately after you leave the sauna you have to immerse yourself in cold shower!
This will close your pores back up, pull the blood back to your core organs, and reinforce your natural defenses.
This means that you will actually lose less heat when you are out of the sauna, boost your circulation, stay warmer longer, and keep your vital organs happy and functioning at the same time.
Once you've rinsed off, you can then relax outside of the sauna until you're ready for another round.
Three rounds are typical for the sauna ritual, but you can increase or reduce this depending on what feels good to you.
Hydro Massage is a comfortable, convenient, and affordable form of heated massage. In as little as 15 minutes, Hydro Massage provides a relaxing, rejuvenating massage. Everyone who has tried it loves it, located in a private setting you can drift off for as long as you'd like. The Hydro Massage Bed is a self-contained, user operated unit offering the combined benefits of a personal masseuse and a hydro massage, heat and flotation therapy. Without getting wet!
There is no right or wrong choice when deciding to use the Infrared Sauna, Steam Sauna or Hydro Massage Bed. The choice is completely personal. All create an environment that you use to unwind and relax. Infrared Sauna can be extremely cleansing and soothing some people find the intensity of heat to be uncomfortable, if you are one of these people please let us know prior to entering the unit. Before using the Infrared Sauna, you should take a shower at home to ensure that any bacteria and other impurities have been cleaned off. We thoroughly clean each station after every use.