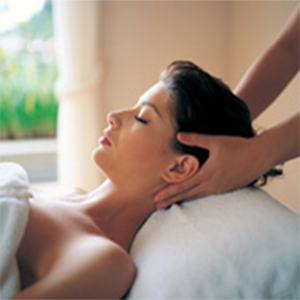 Health
Health Massage
40 Minute $60
60 Minute $90
75 Minute $110
90 Minute $145
Mommy Massage
40 Minute $60
60 Minute $105
Family Plan
 5/70 Minute sessions $450
 5/90 Minute session $650
Book Now
With Swedish or Deep Tissue techniques, Wellness Massage Therapy treats the superficial layers of muscles and connective tissues of the whole body. It stimulates circulation, relieves muscle tension and promotes relaxation. This methodology is used worldwide due to its long list of health effects, including:
Strengthens the immune system
Enhances thinking and creative abilities.
Migraine Relief
Improves posture
Promotes deeper, easier breathing.
Increases your energy and supports your active lifestyle.
Pregnancy relief of common aches
In accordance to the condition, we apply different techniques that release chronic patterns of muscular tension in the body. Chronic and Sports Therapy requires delicate massage not only to treat the current condition but prevent further injury. We use Deep Tissue Massage, Swedish Strokes, Trigger Point Therapy, Hot Stone Therapy and Guided Stretching. Throughout the treatment, we release the pressure on the hypo contracted areas and produce instant relief and long-term positive effects. Questions about this service? Please contact Chontelle@daydream-therapy.com
Relieving sciatic nerve pain
Treating Fibromyalgia syndrome
Reducing high blood pressure
Relieving migraine
Relieving neck and back strain
Reducing Insomnia
Reducing muscle tension and stiffness
Prenatal Massage for aches and pains
Prevention
40 Minute $70
60 Minute $100
75 Minute $115
90 Minute $145
Mommy Massage
40 Minute $70
60 Minute $115
Family Plan
 5/70 Minute Sessions $450
 5/90 Minute Sessions $650
Book Now
Recovery
40 Minute $70
60 Minute $110
75 Minute $125
90 Minute $145
Mommy Massage
40 Minute $70
60 Minute $125
Book Now
In case you feel the consequences of your old or recent injury or surgery, this massage is the best choice for you. It focuses on a specific, critical part of the body and provides the best solution for pain, stiffness, discomfort or poor flexibility of the area. Our Nationally Board Certified Therapist will apply the most appropriate techniques to treat your injury and assist you during the whole rehabilitation period. Questions about this service? Please contact Jennifer@daydream-therapy.com
Pain Relief from Sports injury
Pre-Post Sports Therapy
Release of knots & scar tissue.
Increased range of motion and flexibility
Enhanced athletic performance
Wrist sprain/strain
Carpal tunnel syndrome
Frozen shoulder
Rotator cuff injury
Thoracic outlet syndrome
Neck strains
TMJ disorder (jaw pain)
Bone-break rehabilitation for muscles
Prenatal massage
And more
Special Deal Packages
Family Plan $450 for Five 70 Minute Massages. Ask at your next appointment or email us.
Gift Certificates Available
What better way to say you care than to give the gift of a relaxing massage by one of our experienced therapists. Purchase an Instant Gift Certificate to Day Dream Therapy